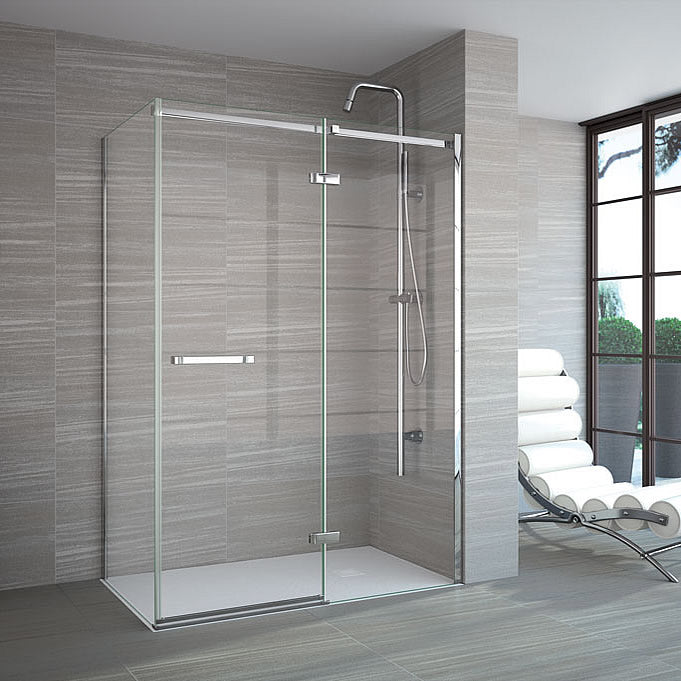 A shower enclosure is the perfect way to make sure that the water stays within the shower area, and doesn't get the rest of the room soaked!
As suggested by the name, the person showering is fully enclosed behind the glass enclosure, greatly reducing the risk of water escaping.
If you have an alcove space, a shower door only can be used to create the showering enclosure. Shower doors are available in a wide variety of sizes and types, including sliding, pivot and bifold, to help maximise the use of space.
Our selection of high quality 6mm, 8mm or 10mm thick toughened safety glass shower enclosures and doors are suitable for use with shower trays or wet room floors.
All shower enclosures & doors available from Wetrooms Online are finished with an 'easy clean' coating as standard to make the cleaning of the enclosure less of a chore.
If you prefer a more modern or mimalist look, take a look at our wide range of Shower Screens
To learn more about screen types, FAQ's and recommendations read our: Shower Screens Guide

If you are looking for over bath shower screens, including folding bath screens, please see our range of: Bath Screens.
Shower Enclosures & Doors