Rated excellent
by our customers
Free UK Delivery
on orders over £300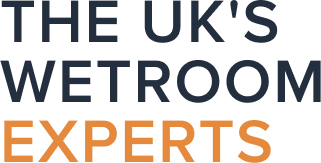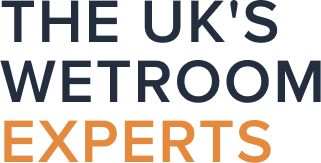 Wet rooms are a easy access, level to floor, fully tanked (waterproofed) shower areas within the bathroom. A popular choice with home owners, especially with small bathrooms or for use by persons with restricted mobility.
Wetroom trays can be installed in both wooden and concrete floors, with wet room shower trays to suit both tiled and vinyl floor coverings available.
Our great choice of products includes wet room shower trays, stone resin shower trays, tanking materials, shower screens, shower enclosures, tile backer board, underfloor heating, wall paneling, shower seats and more. All our products are from leading brands including Jackoboard, Impey, Merlyn, Warmup & wedi to name a few.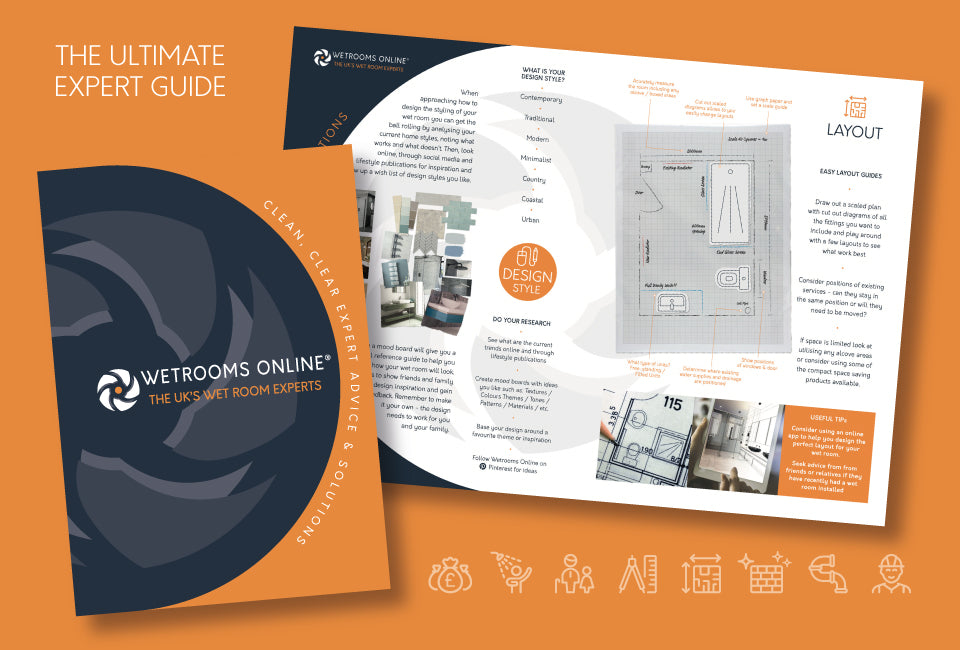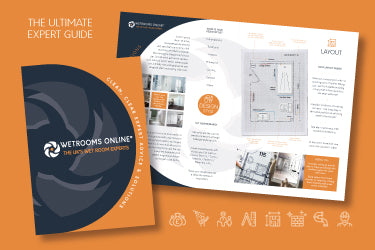 Experts Guide to Wet Rooms
Download for FREE the Experts Guide to Wet Rooms and start your wetroom shower room planning journey.
Full of expert advice, handy tips and all the information you need to be aware of when starting your wetroom planning process.
Topics covered include: Costing, Design, Choosing a Wet Room Shower Tray, Installing a Wet room, Product Spotlight, FAQ's and so much more.
Click on the below button to download The Wet Rooms Expert Guide for FREE today:
Wet Room Experts Guide - FREE Download now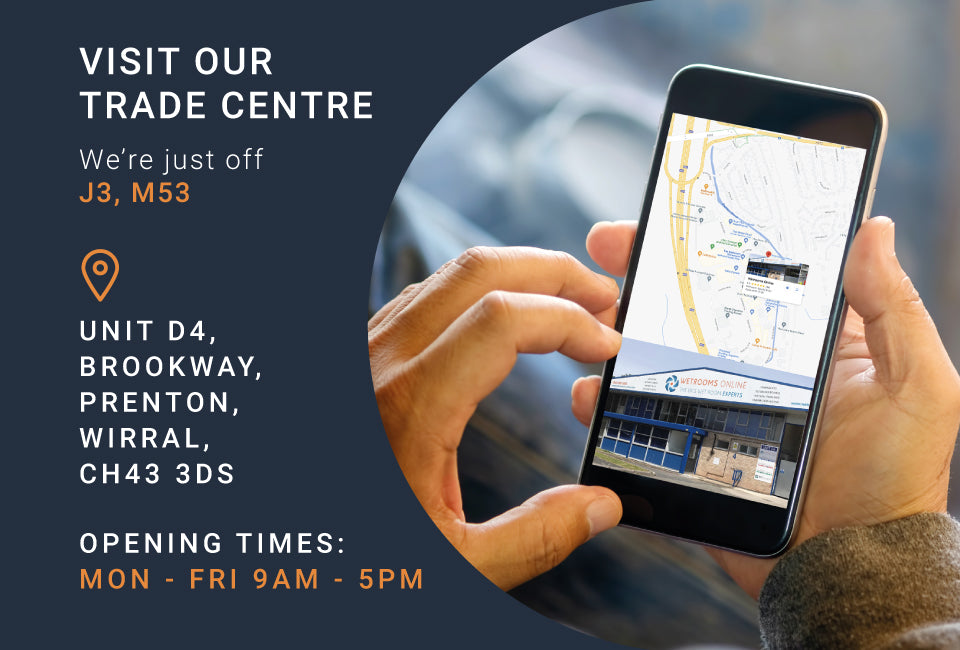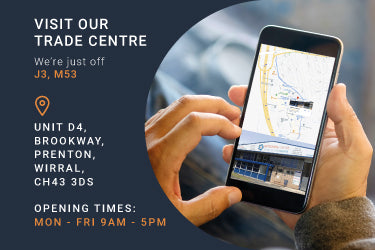 Wetrooms Trade Counter
The trade wetroom counter is now open. Conveniently located just off J3 of the M53 motorway, Wirral.
We hold the largest stock of wet room shower trays on the shelf anywhere in the North West including our own WetBase® and trays from Contour Showers, Impey, Jackoboard, wedi and more.
If we don't have what you need in stock we can usually get it from our wide range of suppliers in 24 - 48hrs. We offer FREE delivery within Wirral on all orders over £100. Give us a call on 0800 280 8008 and we will check stock availability.
Wetrooms Trade Counter - Find Out More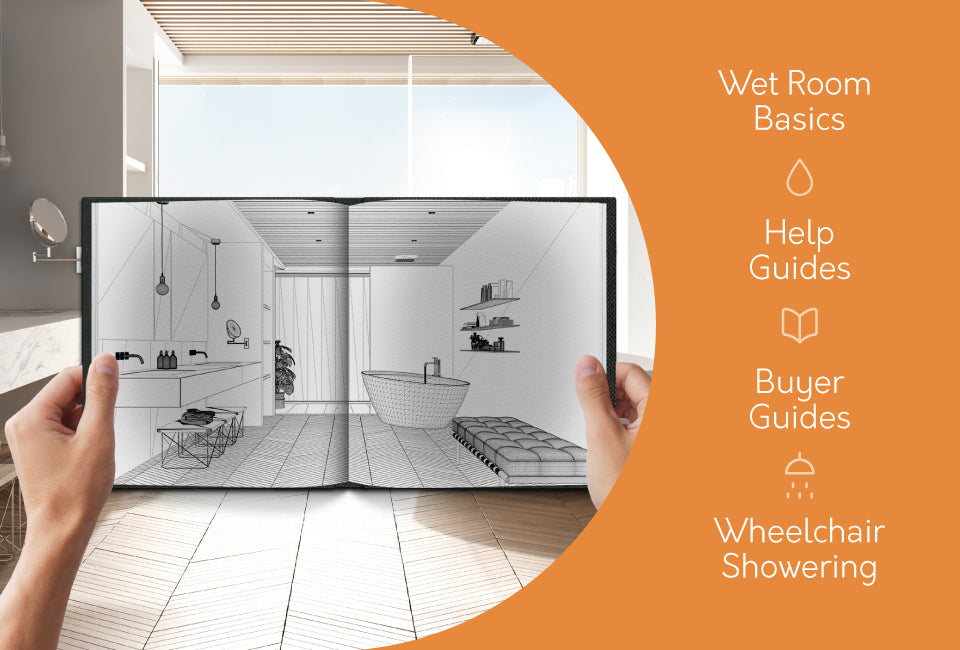 Wet Room Help & Advice
Wetrooms Online are here to help you acheive the wetroom of your dreams.
We have created a number of guides to help with the planning, design, product selection and wet room installation. Additionally, the frequently asked questions (FAQ's) guides answer the most common questions on wet rooms in general.
If you can't find the information you require, our friendly customer service team can be contacted on FREEPHONE0800 280 8008:
Wet Room Help