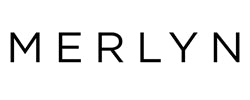 Merlyn Shower Screens & Enclosures
MERLYN don't just make shower enclosures, they design, engineer and craft the finest showering environments in the world.
MERLYN is a highly successful shower screen & shower enclosure business with a No. 1 market position in the UK and Ireland, through its focus on design, innovation, new product development and award winning customer service. Continuously building on its reputation for unrelenting attention to detail, using only the finest sourced quality materials, with an extensive range of finishes has awarded MERLYN the title of one the most innovative and progressive bathroom companies around.
"We are so passionate about what we do. Our un-relenting attention to detail is matched only by our love for top quality design, innovation and our unbridled love of top quality materials. For us, it's all about providing the ultimate showering experience. We still begin each day with the same commitment and enthusiasm we had when we started."
Michael Hoyne, Founder, Merlyn Showering
Based in Kilkenny, in the South East of Ireland, Merlyn has served the UK and Irish market for the last 17 years since it was foundation in 2000. This forward thinking company has become increasingly well known as a consumer brand and now its specification reputation is delivering remarkable successes. MERLYN is the UK and Ireland's No. 1 supplier of shower screens, shower enclosures and shower trays to the residential, commercial and hospitality sectors.
MERLYN has an extensive brand portfolio of products focused on the mid to high end of the shower screens & enclosure sector and meets the highest demands in terms of design, performance and quality.
MERLYN's shower screens and enclosures are exquisite, whether it is the effortless glide of its shower doors, the calibre and weight of fixings or simply the beautiful clean lines of its design, all give a MERLYN customer the ultimate showering experience.
When you choose a MERLYN showering product you are investing in one of the world's most luxurious showering environments and you get the added peace of mind of a Lifetime Guarantee.
Merlyn Guarantee
MERLYN is committed to developing products that meet the highest demands in terms of design, performance and quality.
Due to Merlyn's extreme confidence in their products and their unrelenting desire to deliver only the highest level of service, all Merlyn shower screens and enclosures come with a generous guarantee.

The following guarantee lengths apply:
Merlyn Series - Lifetime
Merlyn Black - Lifetime
Merlyn Ionic - 20 Years
Merlyn Mbox - 10 Years
Mershield Stayclear
MERLYN treats every shower screens & enshower enclosure in the Series, Ionic and MBOX ranges with a special protective coating to ensure the glass maintains its sparkle. This comes as standard as part of Merlyn's on-going commitment to service and quality.
Mershield Stayclear acts as a protective coating which when applied to glass, helps the glass to remain shiny and new without the need for tiresome cleaning. When cleaned correctly it helps prevent the build up of limescale and soap deposits making the shower glass "easy to clean".
The Mershield Stayclear coating provides a larger contact angle for the water droplets on the surface and makes the drops smaller than drops falling on an untreated surface. This ensures the droplets roll away much faster down the surface, minimising deposits left behind.
Without Mershield Stayclear protection, water and soap deposits cling to the glass surface causing a build up of grime, requiring more vigorous cleaning.
CE & EN Information
MERLYN invests heavily in its product development and as such guarantees that its glass fully complies with regulations and is manufactured in accordance with BS EN 14428 and utilise tougened safety glass in accordance with EN12150. The rigorous testing of the glass ensures that the endurance, stability and water retention criteria meet high industry standards.
The CE marking on MERLYN enclosures and shower screens is a declaration that the product complies with the essential requirements of the relevant European health, safety and environmental protection legislation.
All shower trays are manufactured in accordance with EN14527.
Merlyn Product Ranges
Wetrooms Online work closely with Merlyn Showering to provide full customer care and support for all Merlyn shower screens, shower enclosures and shower trays sold through themselves.