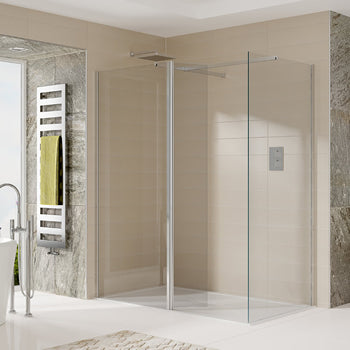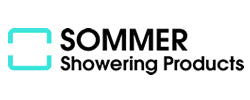 Sommer Shower Screens & Enclosures
The Sommer range of shower screens and shower enclosures brings style and quality into your home, with an emphasis on affordable luxury.

Choose from a wide range of options and finishes, each specially created to make the most of your bathroom or wet room.
B-Clean Coating
All Sommer shower screens come with a B-Clean, easy clean glass coating as standard.On glass treated with B-clean coating, water simply rolls off the glass, taking with it any other dirt, soap residue, oil or grime preventing build up on the glass.

How it works
Under a microscope normal glass has an uneven surface so limescale moisture and grime will build up. B-clean creates a barrier with an even surface that repels this build up.

Kinder to the Environment
B-clean will save you time and is also kind to the environment. It reduces the frequency of cleaning by half and your enclosure, wet room or screen will not require harsh abrasive cleaning chemicals, which can be damaging to the environment.
Products By Sommer Shower Screens & Enclosures