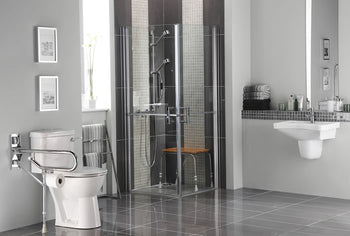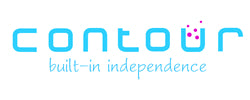 Contour Showers
Contour Showers was established in 1959 as a family run business. Since the late 1990's Contour Showers has specialised only in manufacturing shower trays and enclosures for the elderly and special needs market. Today Contour continue to build on the company's original success and replicate the strong values of customer service and innovation that characterise Contour Showers. Contour Showers now specialise in providing easy access and level access shower solutions that benefit the maturing and special needs population.
Contour Showers innovative way of thinking and originality contribute to an impressive current range of over 60 different types and styles of easy access shower tray and wetroom floor formers. Contour Showers is positioned at the forefront of its sector in the supply of easy access showering solutions predominantly to UK local authorities, housing associations and national building merchants and contractors.
Contour has two factories based in Winsford, Cheshire and Longton, Stoke-on-Trent, now employing approximately 60 people, many of whom have been with Contour since its early days. All shower enclosures are manufactured at our Winsford facility. With our in-house engineering department, we produce our own extruded seals and moulded components. The aluminium and PET glazing are cut to size depending on the product, the doors are assembled and then the product is packaged ready for delivery, which can be next day for standard door options.
The Stoke-on-Trent tray making facility, which was opened in 2000, manufacturers shower trays made only from the finest GRP, glass reinforced plastic or fibreglass, to the highest standards and they all have a lifetime guarantee. Only Contour Showers easy access and level access shower trays incorporate Biomaster antibacterial protection, meaning Contour shower trays stay fresher & cleaner for longer.
Lifetime Guarantee
All Contour shower tray's, shower doors, wet room floor formers & own branded shower seats have a lifetime guarantee*. The Contour guarantee applies to any manufacturing defects & is offered on all products provided they have been installed and used in the manner they were intended.
*5 years for Tern tray.
Contour Showers are accredited with ISO9001:2015 Quality Management System for the manufacture and supply of shower trays, wet room floor formers, shower doors and shower accessories.
All Contour Shower's products are rigorously tested &, where applicable, if covered by the Construction Products Regulations / The Medical Devices Directive 93/42/EEC have been certified accordingly.
Products By Contour Showers